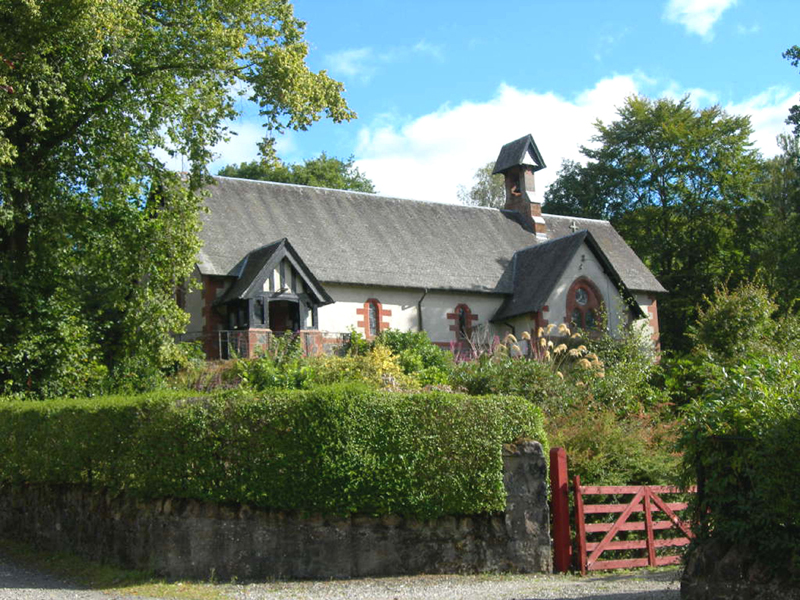 Bulletin for Holy Week
Richard writes….
Thank you to those who have continued to be in contact by phone and email during the week. Please continue to do so, even if just for a chat. I am not self-isolated and remain of course anxious to help anyone during these difficult days. My thought and prayer for you all.
The Scottish Episcopal Church will continue this Sunday to broadcast video coverage of its Eucharistic service via its website, social media channels and YouTube channel. The web page for the broadcast is located at www.scotland.anglican.org/broadcast-sunday-worship The website will also contain a downloadable video and audio format of the service.
It seems unthinkable that Holy Week this year will need to be observed in solitude. Even in the darkest days of the last Great War churches remained open. We will though do our best to make the coming week as meaningful as possible with a Linkage Service being available via the Bulletin both for Maundy Thursday and Good Friday.
Through participation in the whole sequence of services, the Christian shares in Christ's own journey, from the triumphal entry into Jerusalem today to the empty tomb on Easter morning.
The week starts today with the procession with palms. In normal circumstances, Palm Crosses would be distributed in church services today. They will be as soon as circumstances allow. For the purposes of today's service, would you please imagine a palm cross in your hand? Better still, you may have retained a cross from a previous occasion.
The Palm Sunday Service
Introduction and Collect
Hosanna to the Son of David, the King of Israel.
Blessed is he who comes in the name of the Lord.
Hosanna in the highest.
During Lent we have been preparing by works of love and self-sacrifice for the celebration of our Lord's death and resurrection. Today we come together to begin this solemn celebration in union with the Church throughout the world. Christ enters his own city to complete his work as our Saviour, to suffer, to die, and to rise again. Let us go with him in faith and love, so that, united with him in his sufferings, we may share his risen life.
God our Saviour,
whose Son Jesus Christ entered Jerusalem as Messiah to suffer
and to die;
let these palms be for us signs of his victory
and grant that we who bear them in his name
may ever hail him as our King,
and follow him in the way that leads to eternal life;
who is alive and reigns with you,
in the unity of the Holy Spirit,
one God, now and for ever.
All Amen.
The Gospel
Matthew 21.1-11
When Jesus and his disciples had come near Jerusalem and had reached Bethphage, at the Mount of Olives, Jesus sent two disciples, saying to them, 'Go into the village ahead of you, and immediately you will find a donkey tied, and a colt with her; untie them and bring them to me. If anyone says anything to you, just say this, "The Lord needs them." And he will send them immediately.' This took place to fulfil what had been spoken through the prophet, saying,
'Tell the daughter of Zion,
Look, your king is coming to you,
humble, and mounted on a donkey,
and on a colt, the foal of a donkey.'
The disciples went and did as Jesus had directed them; they brought the donkey and the colt, and put their cloaks on them, and he sat on them. A very large crowd spread their cloaks on the road, and others cut branches from the trees and spread them on the road. The crowds that went ahead of him and that followed were shouting,
'Hosanna to the Son of David!
Blessed is the one who comes in the name of the Lord!
Hosanna in the highest heaven!'
When he entered Jerusalem, the whole city was in turmoil, asking,
'Who is this?' The crowds were saying, 'This is the prophet Jesus from
Nazareth in Galilee.'
This is the Gospel of the Lord.
The Nicene Creed.
I believe in one God the Father Almighty, Maker of heaven and earth, And of all things visible and invisible:
And in one Lord Jesus Christ, the only-begotten Son of God; Begotten of His Father before all worlds, God of God, Light of Light, Very God of very God; Begotten, not made; Being of one substance with the Father; By whom all things were made: Who for us men and for our salvation came down from heaven, and was incarnate by the Holy Ghost of the Virgin Mary, and was made man: And was crucified also for us under Pontius Pilate; He suffered was buried: And the third day He rose again according to the Scriptures: And ascended into heaven, And sitteth on the right hand of the Father: And he shall come again, with glory, to judge both the quick and the dead; Whose kingdom shall have no end.
And I believe in the Holy Ghost, The Lord, and Giver of Life, Who proceedeth from the Father and the Son; Who with the Father and the Son together is worshipped and glorified; Who spake by the Prophets: And I believe one Catholic and Apostolic Church: I acknowledge one Baptism for the remission of sins: And I look for the Resurrection of the dead: And the Life of the world to come. Amen.
The Sermon
I was honoured last year to be asked to conduct a baptism, in, of all places, the Chapel of the House of Commons in London. A parking space was arranged, and the day went well. That is, until I started out upon my homeward journey. In Parliament Square a Gay Pride demonstration was in full swing. For an hour the traffic was gridlocked. Nothing moved, save for thousands waving flags and banners. I have never seen so many excited people gathered together in one place. Perhaps the day was like the gathering in Jerusalem on the first Palm Sunday.
How did so many in London know where and when to meet? The answer is obvious: social media.
So how did so many know where and when Christ would enter Jerusalem? The answer is of course different, but obvious: it could only have been by word of mouth. St John's Gospel records that Christ had already turned water to wine, fed five thousand hungry people and healed the incurable. More miraculously still, he had raised Lazarus from death at Bethany. Although Jesus wouldn't have wished it, he had achieved celebrity status; everyone wanted to glimpse him. Others had still higher hopes of him as a political leader. Jerusalem had been subdued under the rule of the Roman Empire for at least a century. Could it be that Christ, who had referred to himself as King of the Jews, was now coming to Jerusalem to overthrow the empire and lead the nation to renewed glory? Certainly, that was the hope of many belonging to a nationalist group called the Zealots.
Once upon a time, the people of an ancient Spanish village learned that their king was to pay the village a state visit for the first time within living memory. At a village meeting it was agreed that the occasion should be marked, but how? Then someone suggested this idea. Since many of the villagers made their own wines, the plan was for everyone to contribute a cup of their choice wine. Each contribution was to be poured into a large vat through a funnel at its top and placed in the market square. "When the king arrives and draws wine from the vat, it will be the very best he's ever tasted!" promised the mayor.
The day before the king's arrival, hundreds of people lined up to pour in their offering to the honored guest until the vat was full. The next day the King arrived. He was escorted to the square, given a silver cup and invited to take a drink from the vat.
The king placed his cup under the vat's tap and drank. He was surprised to taste nothing more than water. You see, every villager had reasoned after the meeting, "I'll withhold my best wine and give water instead. With so many cups of wine in the vat, the king will never know the difference" The problem was that everyone thought likewise. Nobody gave wine, but only water. The king was thus greatly dishonored.
On the first Palm Sunday, Jesus entered Jerusalem to great acclaim. Bystanders waved Palm leaves in his honour. They quickly realised though that a man riding a donkey rather than a charger was not a king. A man followed by a rabble of disciples rather than menacing men of war was never going to be of use to them. They therefore deserted Christ the Son of God at the roadside leaving him alone to face death. A few days later at the trial they saw a beaten and disfigured Jesus. They too dishonored their king. He was like the King whose subjects promised wine, but only gave water
Will in the days to come, our king the Son of God draw water or the best wine from our lives. Will he be honored or dishonored?
The Prayers
Keep us, good Lord,
under the shadow of your mercy
in this time of uncertainty and distress.
Sustain and support the anxious and fearful,
and lift up all who are brought low;
that we may rejoice in your comfort
knowing that nothing can separate us from your love
in Christ Jesus our Lord.
Amen.
Lord Jesus Christ,
you taught us to love our neighbour,
and to care for those in need
as if we were caring for you.
In this time of anxiety, give us strength
to comfort the fearful, to tend the sick,
and to assure the isolated
of our love, and your love,
for your name's sake.
Amen.
God of compassion,
be close to those who are ill, afraid or in isolation.
In their loneliness, be their consolation;
in their anxiety, be their hope;
in their darkness, be their light;
through him who suffered alone on the cross,
but reigns with you in glory,
Jesus Christ our Lord.
Amen.
For those who are ill
Merciful God,
we entrust to your tender care
those who are ill or in pain,
knowing that whenever danger threatens
your everlasting arms are there to hold them safe.
Comfort and heal them,
and restore them to health and strength;
through Jesus Christ our Lord.
Amen.
For hospital staff and medical researchers
Gracious God,
give skill, sympathy and resilience
to all who are caring for the sick,
and your wisdom to those searching for a cure.
Strengthen them with your Spirit,
that through their work many will be restored to health;
through Jesus Christ our Lord.
Amen.
Confession
Almighty God, Father of our Lord Jesus Christ, Maker of all things, Judge of all men; We acknowledge and bewail our manifold sins and wickedness, Which we, from time to time, most grievously have committed, By thought, word, and deed, Against Thy Divine Majesty, Provoking most justly Thy wrath and indignation against us. We do earnestly repent and are heartily sorry for these our misdoings: The remembrance of them is grievous unto us; The burden of them is intolerable. Have mercy upon us, Have mercy upon us, most merciful Father; For Thy Son our Lord Jesus Christ's sake, Forgive us all that is past; And grant that we may ever hereafter Serve and please Thee In newness of life, To the honour and glory of Thy Name; Through Jesus Christ our Lord. Amen.
Absolution
The Almighty and merciful Lord grant me pardon and absolution of all my sins. Amen.
The Comfortable Words, Preface. and Sanctus.
Hear what comfortable words our Saviour Christ saith unto all who truly turn to Him.
Come unto Me, all ye that travail and are heavy laden, and I will refresh you. St. Matt. xi. 28.
So God loved the world, that He gave His only-begotten Son, to the end that all that believe in Him should not perish, but have everlasting life. St. John iii. 16.
Hear also what Saint Paul saith.
This is a true saying, and worthy of all men to be received, That Christ Jesus came into the world to save sinners. 1 Tim. i. 15.
Hear also what Saint John saith.
If any man sin, we have an Advocate with the Father, Jesus Christ the Righteous; and He is the Propitiation for our sins. 1 St. John ii. 1, 2.
Therefore with Angels and Archangels, and with all the company of heaven, we laud and magnify Thy glorious Name; evermore praising Thee, and saying,
HOLY, HOLY, HOLY, Lord God of hosts, Heaven and earth are full of Thy glory: Glory be to Thee, O Lord Most High. Amen.
A personal Communion
In union, O Lord with the faithful, I desire to offer Thee praise and thanksgiving. I present to Thee my soul and body with the earnest wish that I may always be united to Thee. And since I cannot now receive Thee sacramentally, I beseech Thee to come spiritually into my heart. I unite myself to Thee, and embrace Thee with all the affections of my soul. Let nothing ever separate Thee from me. May I live and die in Thy love. Amen.
The Lord's Prayer:
The Conclusion:
O Lord Jesus Christ,
Son of the living God,
set your passion, cross and death
between your judgement and our souls,
now and in the hour of our death.
Grant mercy and grace to the living,
rest to the departed,
to your Church peace and concord
and to us sinners forgiveness,
and everlasting life and glory;
for, with the Father and the Holy Spirit,
you are alive and reign,
God, now and for ever.
Amen.